Top 10 CA Firms in India to Build a Successful Career as a Chartered Accountant
Cleared both groups of CA Final exams? Now is the time to apply to the top CA Firms in India to build a successful career as a Chartered Accountant. There are many Chartered Accountant companies in India, but getting into the best CA firms is crucial to have a great start.
Therefore, in this article, we'll provide the list of the top 10 CA firms in India where you can apply for a job. We have mentioned the brief description and services offered by these CA firms. Moreover, students who cleared any 1 group of the CA Intermediate will also take this as an opportunity to apply for CA articleship in these leading Chartered Accountant firms.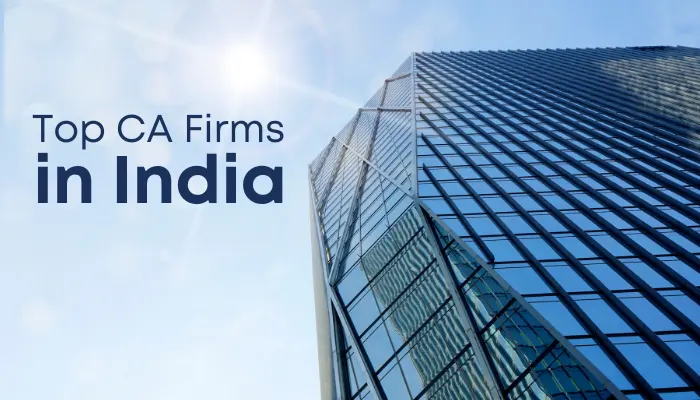 ---
List of 10 Top CA Firms in India 2022
Before jumping on to the best CA firms, let us know the factors that make these companies better than others. So, these factors are:
Career growth opportunities.
Personal and Professional Development.
High CA salary.
Good working environment.
Pressure Handling.
Experience in working with big-budget clients.
Based on the factors mentioned above, we have made the list of the top Chartered Accountant firms in India. Scroll down to know the best Accounting companies in India to grow your career as a Chartered Accountant.
1. Deloitte India
Deloitte India is the first and the largest company that is a subsidiary of Deloitte Touche Tohmatsu ltd., a UK-based company known as DTTL worldwide. Moreover, this accounting firm is among the big 4 CA firms in India. They are among the biggest employers paying a handsome CA salary in India.
The services provided by Deloitte India are audit, tax, financial advisory, legal, consulting services, and risk advisory. Deloitte India ensures its employees and trainees getting good growth who wish to learn audit, tax, enterprise risk, consulting services, and financial advisory services. In total, Deloitte has more than 200,000 employees.
DTTL is among the largest professional services networks in the world by the number of professionals and in terms of revenue and assets.
---
2. PwC India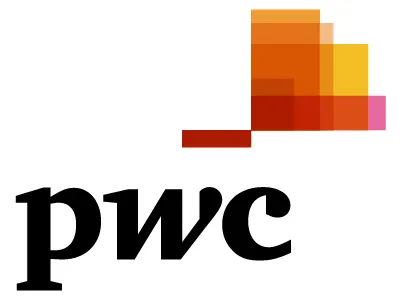 The next in the list of Big 4 accounting firms is Price Waterhouse Coopers India. PwC India has the mission of delivering optimum quality in tax and advisory services. They have a wide network in more than 157 countries with more than 280,000 vivid individuals.
In India, aspiring CAs can have the opportunity to strengthen their career in PwC. India. You can get options from Ahmedabad, Bhopal, Bengaluru, Chennai, Delhi NCR, Hyderabad, Kolkata, Mumbai, Pune, and Raipur. At present, they have an expansion plan to implement more offices in recent years.
Price Waterhouse Coopers (PwC India) has a multi-venture network of professional services in the nation. It is the second-largest network of professional services in the world. In terms of revenues, it has its growth among the top 4 big shot auditors. Also, it has its name among the best CA firms in terms of career and personal growth.
---
3. Ernst & Young India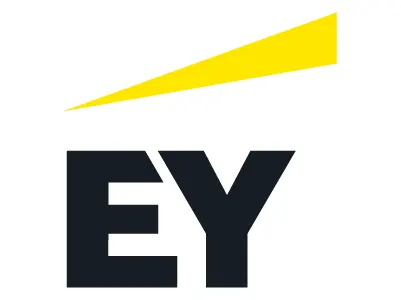 Ernst & Young India is another big 4 CA firm and is a member of Ernst & Young Global Ltd. EY Global Ltd. is a UK company providing professional services from its headquarters in London, United Kingdom. It is known as one of the major big 4 Top Shot CA audit firms in the nation.
EY India has a separate legal entity in the country. The company has 4 services for deserving candidates:
Transaction Advisory Services,
Assurance Services,
Advisory Services,
Tax services with Consulting services.
---
4. KPMG India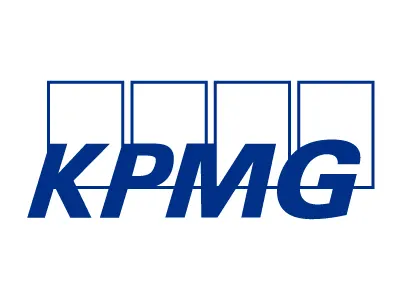 KPMG India Private Ltd. made its inception in the year 1993 in India. It is one of the Big 4 auditors and top CA firms in India. It is growing for more professional services from the world with its global headquarter in Amstelveen, the Netherlands.
KPMG India provides services for all types to its esteemed clientele:
Financial Services,
Business Advisory,
Tax-related regulatory, and
Risk advisory services
KPMG India provides ample scope for the aspiring CAs and makes their vibes boost up to learn first and to earn next. The accounting firm has grown in career development too and has more than 175,000 employees and has special services like audit, advisory services, and taxation. The Advisory services and Taxation services are in various service groups which are easier to learn and aspire to.
The CA firm has its presence with full functionality offices in Ahmedabad, Bengaluru, Chandigarh, Chennai, Gurugram, Hyderabad, Kochi, Kolkata, Mumbai, Noida, Pune, and Vadodara in India.
Must Read: How to Become CA in India
---
5. BDO India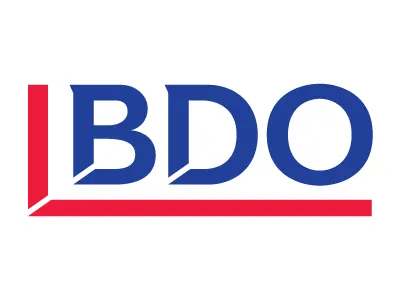 BDO India is one of the best CA firms in India and originated in 1988 from Binder Seidman International Group. It is well known in Canada, Germany, the Netherlands, the UK, and the USA.
In 1973, the name BDO was formed from the initials of 3 founding European member firms: Binder (UK), Dijker (Netherlands), and Otte (Germany) and was coined with the BDO acronym as a brand in Accountancy and Tax consultancy.
BDO India has a professional attitude toward the growth of deserving and aspiring candidates willing to make a sound career in finance, accounting, and tax consultancy. The firm is serving national and international clients for years with vast experience and goodwill.
It's among the fifth largest accounting networks in the world with a network of professional services like:
Tax-related regulatory,
Risk advisory services,
Financial Services, and
Business advisory related to other accountancy firms.
---
6. Grant Thornton International
Grant Thornton India has positioned itself as a growing Accountancy company in the nation with its inception in Chennai. It is among the world's leading CA organizations for Tax, Advisory, and Independent Assurance services for more than a century.
Ambitious deserving students willing to be a CA in the future can easily be a trainee at first and get paid after learning at Grant Thornton India. The company ensures growth navigation solutions and strategic compliance services in complex business affairs for its growth in services via focused practice groups across the nation.
This is one of the top CA firms in India that has more than 3500 professionals on the payroll across 13 branch offices in the country. Grant Thornton India has offices in Ahmedabad, Bengaluru, Chandigarh, Chennai, Gurgaon, Hyderabad, Kochi, Kolkata, Mumbai, Noida, and Pune. More cities are in the pipeline of operation in the coming years with affiliate arrangements.
It provides valued services to its clients intending to grow to adapt to the market conditions and make solutions in dealing or transactions at the corporate level.
---
7. RSM India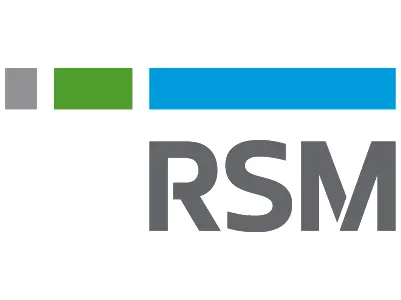 RSM India is poised among the top Tax, Accounting Consulting groups in the country. The company has expertise in audit, tax, and consulting with affiliated offices across the world and has over 2200 personnel.
RSM is the 7th largest network in professional services of Audit, Tax, and Advisory firms and also has a reputation as the leading global provider in taxation services of the world.
You can select if not getting the chance in the upper category CA companies. RSM India works as an integrated team where dedication, skills, resources, and insights are shared to learn and grow within a short period.
It has a professional attitude in servicing with a client-centric approach based on earth understanding in business accountancy. You can regain confidence, and groom your full potential for the growth of your career. It empowers you to establish your career with full power and potentiality.
It is definitely a good CA firm for students looking for an articleship or job. The branch of RSM India is located in almost all cities like Mumbai, New Delhi-NCR, Chennai, Ahmedabad, Bengaluru, Gandhidham, Hyderabad, Jaipur, Kolkata, Pune, and Surat.
---
8. SR Dinodia & Co. LLP
R. Dinodia & Co. LLP, in New Delhi, is among the audit, tax, accounting, and consulting firms in India. S.R. Dinodia & Co. LLP has more than 170 alliance partners present in 85 countries in the world for its esteemed clients and solutions. This is one of the top CA Firms in India for which many students are trying to join.
You can rest assured to make your distinctive career prospects in the field of Accountancy, Tax Auditing, or Consultancy services, and as you learn and groom you can easily open a new business or get an opportunity to a top-notch company in the CA capacity.
---
9. Lodha & Co.
Lodha & Co. is another good Chartered Accountant firm that originated in 1941 with branch offices in India. The firm provides professional services to numerous corporate clients, Banks, PSUs, Insurance companies, etc. across India.
The name Lodha & Co is also internationally acclaimed in the world for its Accounting and Taxation services. The branches of Lodha & Co. are located in:
Kolkata,
Chennai,
Hyderabad,
Mumbai,
New Delhi, and
Jaipur.
Poised to set up more offices in the upcoming years provides ample scope and opportunities to vivid, bright students for a rewarding career building in the field of CA.
The organization has 18 partners supported by skilful team members that include CA, CS, CMA, and Management Graduates too. Responsible teamwork supportive from different professions specialized in the respective area of functioning acts as a Support Partner.
---
10. Luthra & Luthra India
Luthra & Luthra in India is a frontline runner among the best Chartered Accountant organizations. Being a premier professional services Accountancy firm, young aspired CAs can apply for a successful career.
The services provided by the company to the clients are:
Audit,
Advisory,
Taxation, and
Corporate Law
The company trains aspiring CAs to make their career with imaginative Accountancy solutions for meeting organizational goals.
Note*: Students searching for the best CA articleship firms can apply in the above-mentioned firms. As they also hire aspirants who are looking for an articleship. Know how to apply for articleship in the big 4 firms.
---
Qualification for Applying for the Best CA Firms in India
To apply for in the leading Chartered Accountant firms, a candidate should have:
Cleared the CA exams in 1 or 2 attempts.
An all-India rank in the CA Final exams.
Good articleship experience in a CA firm.
Good communication skills and personality.
Adequate knowledge in his field.
Must Check: CA New Scheme 2023
---
Take Away
These are the top CA Firms in India which will give a great start to your career. However, you have to study hard to be eligible to apply in these leading firms.
If you are in the middle of the CA Course where you require proper guidance and support, then VSI Jaipur is there to take care of you. We are the leading CA institute in India whose students got All India Rank at all three levels.
Also Check: CA vs CMA
---
FAQs
Ques 1. Which company is the best for CA jobs in India?
Ans. The best firms for a CA job in India are Deloitte India, PwC, E&Y, KPMG, BDO India, Grant Thornton, and more. You can check the list of top accounting firms on this page.
Ques 2. What are the best CA firms in Hyderabad?
Ans. The leading CA firms in Hyderabad are TecFin & Partners, BBNC, XT Global, JSS Pro and Kkeydos Info Tech Pvt Ltd.
Ques 3. Who is the No 1 CA in India?
Ans. Kumar Mangalam Birla is the No. 1 CA in India and is the chairman of Aditya Birla Group.
Ques 4. What is the highest salary of a Chartered Accountant in India?
Ans. The highest salary of a Chartered Accountant in India is around 70 to 80 lakhs per annum.
Share This article