VSI - Where All India 1st Rank is a Tradition

We Don't Maintain Records, We Break Records!!

VSI again breaks the record of giving the highest marks and top ranks for CA MAY 2019 Examinations. Our winners Akshat Goyal have secured All India 1st Rank in CA Intermediate May 2019 exams and Ajay Agarwal has secured All India 1st rank in CA final May 2019 exams with ever highest marks in the history of ICAI. VSI is proud of giving the highest CA results in India.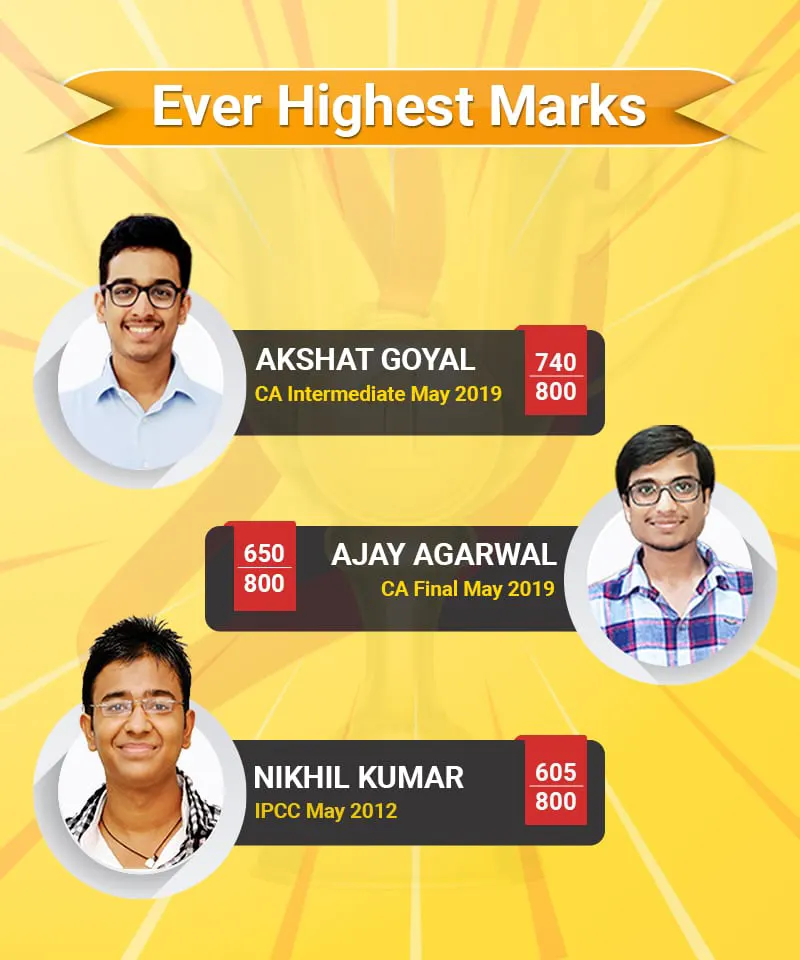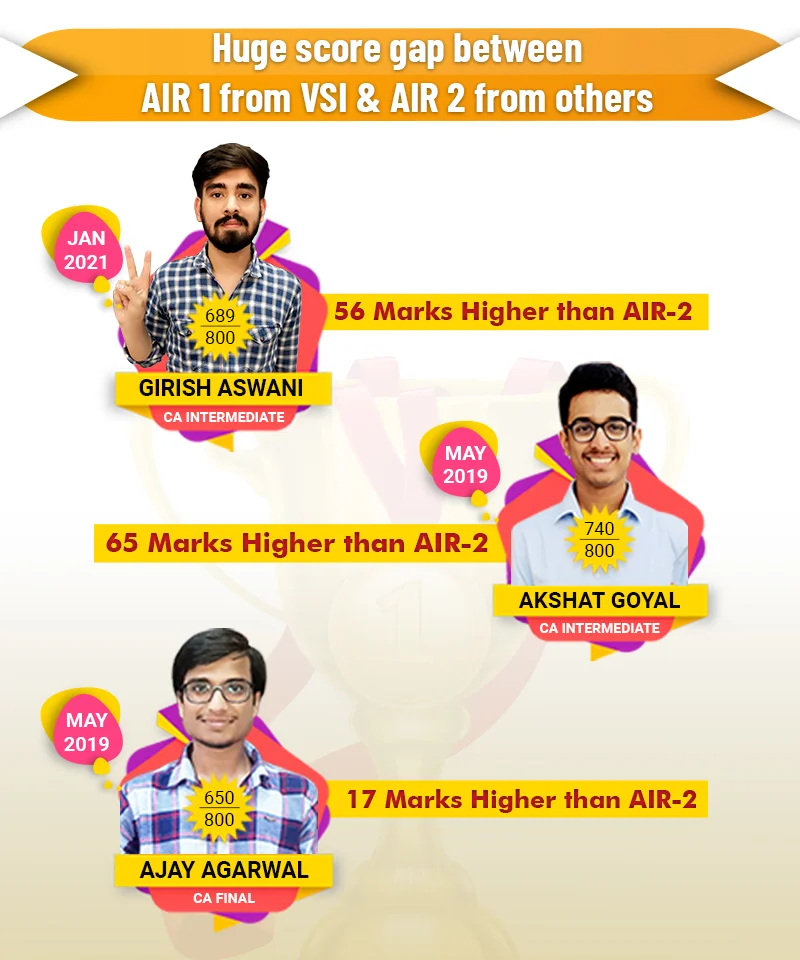 All India 1st & 3rd Rank in the Single Attempt

All India 1st & 2nd Rank in the Single Attempt