CA Online Classes for CA Foundation, Intermediate and CA Final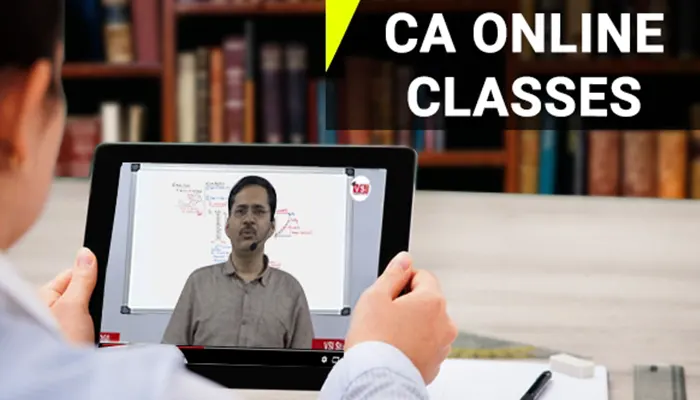 VSI Jaipur provides the best CA online classes for all three levels of CA exams. The lectures of VSI online classes are covered by experienced teachers. They cover every concept of the CA course in the best way possible. The classes will conduct on our robust platform for an uninterrupted learning experience. Furthermore, students will give regular mock tests and get personalized guidance.
VSI Jaipur is the only institute in India that has given 5 times AIR-1 in CA Intermediate/ IPCC and 2 times AIR-1 in CA Final in the past ten years. In our mission to provide the best CA education at affordable costs to aspirants, we have started online classes. Since then, VSI CA Online classes have become the first choice of students.
For Online/Pen Drive Classes, contact us at +91 7821821253.
---
CA Foundation Online Classes for Dec 2023 & June 2024
The CA Foundation Course is an entry-level examination. VSI Jaipur provides the best CA Foundation Online Classes in India with affordable classes and provides the best learning experience. Our Classes will be live interactive, and recorded.
We are dedicated to our proven teaching methodologies in the most user-friendly interface that will help our students to save time. For ordering and further information on CA Foundation online classes, you can contact us. The course fee for CA Foundation is Rs 53,000.
CA Foundation Online Classes Syllabus
Paper 1: Principles and Practices of Accounting
Paper 2: Mercantile Law and General English
Paper 3: Business Mathematics and Logical Reasoning
Paper 4: Business Economics and Business and Commercial Knowledge
Check all the details about the CA Foundation coaching classes at VSI Jaipur.
---
CA Intermediate Online Classes for 2024
CA Intermediate course is the 2nd stage of the CA Exams conducted by ICAI. Join the Best CA Intermediate Online Classes and ensure your success.
We developed our online classes for CA Intermediate by using the best and latest technology. We are dedicated to rendering our proven teaching methodologies in the most user-friendly interface that will help our students to save time and enjoy an uninterrupted learning experience.
The fee for the CA Intermediate course is Rs 90,000 for both groups, and the fees for the first group is 50,000 and for the second group is 50,000.
CA Intermediate Online Classes Syllabus
Paper 1: Accounting
Paper 2: Corporate Laws and Other Laws
Paper 3: Cost and Management Accounting
Paper 4: Taxation
Paper 5: Advanced Accounting
Paper 6: Auditing and Assurance
Paper 7: Enterprise Information Systems & Strategic Management
Paper 8: Financial Management & Economics for Finance
Check the details about CA Intermediate coaching here.
---
CA Final Online Classes for 2024
CA Final course is the last level exam, which makes you a CA Professional after passing the exams. Study for your CA Final from the comfort of your home by joining VSI's CA Final Online Classes.
Hence, students get live and uninterrupted lectures. We are dedicated to rendering our proven teaching methodologies in the most user-friendly interface that will help our students to get the most out of their time and get the best CA Final result.
The fee for CA Final is Rs 100,000 for both groups; for the first group is 50,000, and for the second group is 50,000.
CA Final Online Class Syllabus
Paper 1: Financial Reporting
Paper 2: Strategic Financial Management
Paper 3: Advanced Auditing and Professional Ethics
Paper 4: Corporate and Allied Laws
Paper 5: Strategic Cost Management and Performance Evaluation
Paper 6A: Risk Management
Paper 6B: International Taxation
Paper 6C: Economic Laws
Paper 6D: Financial Services and Capital Markets
Paper 6E: Global Financial Reporting Standards
Paper 6F: Multidisciplinary Case Study
Paper 7: Direct Tax Laws and International Taxation
Paper 8: Advanced Indirect Tax Laws
Know the details of the CA Final coaching of VSI Jaipur from this page.
According to your CA exam level, you can choose and enrol for the CA online course now. We only take limited students, so don't miss the chance.
---
Procedure for Ordering the VSI Online Classes
The procedure to enrol for our CA Online classes is very simple. Click on the "Register Online" button and fill in the required details. Then finally pay the CA Online classes fees.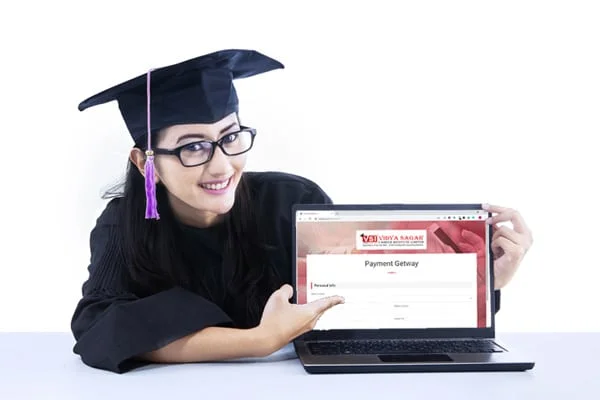 ---
For UPI Payments, Kindly use the following South Indian Bank account.
UPI ID details
Paying Name
Vidya Sagar Career Institute LTD
UPI ID
vsijpr@sib
Bank
South Indian Bank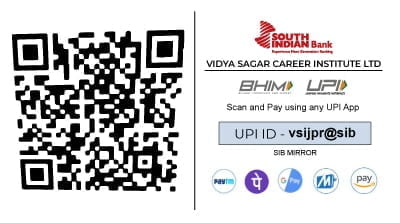 ---
For Debit Card, Credit Card, or Net Banking kindly use the following PNB account.
Student can Deposit the Amount in our Punjab National Bank Current Account no. 2263002100017697 and Attach Photo Copy of Deposit slip instead of Bank Draft.
HDFC Bank Account Details
Bank Account details
A/c Name
Vidya Sagar Career Institute Limited
Bank
HDFC
A/c No.
50200038833313
Branch
Income Tax Colony, Durgapura, Jaipur
IFSC Code
HDFC0000644
---

---
CA Online Classes Fees of VSI Jaipur
Registration fees for each course will be Rs 20,000/- (Adjustable in total fee)
| | |
| --- | --- |
| CA Course Level | Fees |
| CA Foundation | 53,000 |
| CA Intermediate (Both Groups) | 90,000 |
| CA Intermediate (First Group) | 50,000 |
| CA Intermediate (Second Group) | 50,000 |
| CA Final (Both Groups) | 100,000 |
| CA Final (First Group) | 50,000 |
| CA Final (Second Group) | 50,000 |
---
Additional Charges

S. No.
Gateway Payment Mode by Student
Charges Debit Rs.
1.
Net Banking
18 per 1000 rupees
2.
Debit Card
None
3.
Credit Card
1.2% per 100 rupees
The CA Foundation, Intermediate, and Final Coaching classes have been started for the May 2023 exams. Interested students can reach out personally or fill out the form below.
How Will Classes Start?
Once your registration is completed, you will be given the link to our classes portal and software for streaming the classes.
Download and install our streaming software.
Download the classes from the portal.
Run the Classes as per the schedule given.
---
VSI Study Material
You will get a link to download the VSI study material.
Download the study material of ICAI and VSI both from the link provided.
Read the study material along with class lectures.
Must Check: Tips on choosing the best CA Intermediate Classes web story
---
---
VSI CA Online classes Study Pattern for Foundation, Inter & Final
1. CA Classes
Generally, it is assumed that the classes and faculties associated with coaching play a major role in CA results. Therefore the students try to join the best coaching institute. But in the opinion of VSI, the role of classes in CA results is only about 10%.
Every student thinks that "I am taking coaching from the best faculty", but the result remains 8 to 10% only. It is observed that two students studying in the same class, one may secure All India First Rank, and another may fail. If the classes and faculties have played a major role, all the students attending the same class might have either scored the first rank or might have failed. But this does not happen.
2. Mock Test
As per the VSI pattern, the Mock Tests play a 40% role in C.A. results. Therefore, we conduct regular mock test in our offline and online classes.
There are three benefits of Mock Tests.
(i) Engage Students in Extra Study
(ii) Enable students to attempt 100% paper
(iii) Develops an ability to give a more relevant answer
Features of VSI Mock Tests
(i) Designing of Mock Test Papers :
Generally, students believe that it is easy to design and conduct Mock Test Papers. But it is not. Mock tests should be prepared and conducted in such a way that student learns various dimensions which are essential to clear the CA examination. Mock tests conducted by VSI take care of all these dimensions.
In the same question papers, if the seriality of questions is being changed, it makes a lot of difference in results. Therefore, through Mock Tests we make the students learn which questions should be attempted first, how to maintain the quality of answers, and how to manage time to attempt all required questions in the scheduled time.
(ii) Unbiased paper setting :
The objective of Mock Tests cannot be achieved if the faculties associated with classes are setting the Mock Test papers. The question paper designed by the concerned faculty members may become biased, and the base of the paper may become limited only to the questions which have been taught in the class. In such a situation the students securing very good marks in Mock tests may secure average marks in the Main CA Examination.
Mock Test Pattern
You will be given Time Table for the mock Tests.
The question papers will be sent on the scheduled date.
Download the question paper and solve it in the schedule time.
Immediately after the scheduled time scan the answer copy from the mobile and send the scanned answer copy to our mail

[email protected]

.
Once the copies are checked you will receive your answer copy along with the answer key.
Match your answers with the answer key and check where your marks are deducted for further improvement.
3. Personalized Guidance :
The students preparing for CA examinations have different levels of understanding, intelligence, knowledge and pick-up ability. CA R.C. Sharma sir, Chairman of VSI, categorizes the students into a group of 50.
The distribution of the students in these groups is based on their performance in Mock Tests. Each category of students requires a different sort of guidance. Accordingly, as decided by the chairman sir, the counsellors of the Institute provide personalized guidance to the students.
Based on our experience, personalized guidance plays a crucial role, especially in the CA Final result. As it helps students know their strengths and weaknesses and are guided on how to get better.
How Personalised Guidance will be Provided?
Based on the marks of the mock tests you will be guided personally by our dedicated counsellor as assigned for you by our Chairman CA R.C Sharma
Based on your performance the guidance will change.
You will be provided with proper guidance on the following points

How to Read?
What to Read?
Time Table for study.
Study tips etc.

---
Benefits of CA Online Classes from VSI Jaipur
1. Classes on VSI's Own Robust Platform.
To provide an uninterrupted learning experience to our students, VSI uses its robust platform to conduct the CA Online classes. Moreover, our platform is equipped with all the latest features. Thus, our students will just focus on learning and paving their way to becoming CA.
2. Exam Oriented Classes with Smart Compilers.
At VSI Jaipur, our primary goal is to help students clear the exams and become successful CA. So, we focus on a selective study based on the ICAI exam pattern and CA question papers of past years. This means that you don't need to go through the ICAI material on your own. Moreover, all the lectures are given in simple and understandable language.
We cover the complete ICAI CA syllabus through live and interactive online coaching and don't confuse our students with tons of study materials. So for effective learning, we also provide VSI smart compilers along with Online classes.
3. Connect with VSI Experienced Faculties.
The major issue in online classes that students face is how they can connect with their teachers and solve their doubts. To solve this issue, we create a private Telegram group for all the batches. So, students can anytime connect with their teachers. You can ask your questions and get a prompt response from our teachers.
4. Quality Mock Test Papers that Cover 100% Syllabus
Your preparation for CA exams will not be completed without practising with quality mock test papers. After completing the syllabus on time, we conduct frequent mock test papers for our online class students with a proper schedule.
You'll learn more about our mock test papers in the following sections.
5. Personalized Guidance to Each Student
VSI believes that it is difficult for students to clear the CA exams and get good marks without proper guidance. So, VSI provides personalized guidance to each of its students based on their mock test performance.
Our counsellors will provide guidance through telephonic conversations with students, whether they are in offline or online classes.

---
VSI Jaipur Online Classes Reviews by CA All India Rankers
Aksh Garg – All India Rank 5th In CA Inter May 2022
मैंने VSI की CA Online classes join की थी और हमारी classes काफी early morning ही start हो जाती थी। हर class के बाद teachers हमे कुछ homework दे देते थे और homework complete करने के बाद हमारे पास जो time बचता था उसमे हम theory subjects revise कर लेते थे। पढ़ने के लिए हम सिर्फ ICAI के Study Material और VSI के Question Bank का ही use करते थे। VSI institute की Mock Test Series ने मेरी बहुत help की writing skills और time management improve करने में। कोई भी अगर time management और concept clarity पे focus करे और regular practice करे तो बहुत अच्छा perform कर सकता है।
---
Mehul Garg – All India Rank 7th In CA Intermediate May 2022
VSI online classes बोहोत structured थी, हमारा पूरा timetable set था। सारे subjects पे focus होता था और इतना दिमाग में clarity होता था की आज ये पढ़ना है, कल ये पढ़ना है। सबसे ज्यादा important होता हे की किसी का helping hand रहे, कोई guide करने वाला हो। मेरा पहला paper expected से बिलकुल भी अच्छा नहीं गया था और जब आपने पुछा तो मैंने आपको कहा था की मुझे आगे के 7 पेपर नहीं देने, पर आपने इंतना motivate किया की कुछ कुछ पढ़ाना शुरू कर, दिन बर्बाद मत कर,आगे अभी भी तेरे पास 700 नंबर h, तू उसे ठीक कर सकता है।
---
Nikita Tinker – All India Rank 7th In CA Intermediate Dec 2021
मेने totally online classes ली थी। In the starting, I'm a bit nervous about how will it be managed. But everything goes well. VSI Institute की Faculty का full cooperation था। मैं online student थी or कई teachers काफ़ी close भी रहे।. They helped me in doubt-solving and guidance. जब क्लासेस कम्पलीट हो गई तो मेने compete revisions पे focus किया. I have revised the syllabus 5 times. क्योकि 4 mock tests series 100% syllabus की थी or उसके आलावा जो time मिला उसमे भी 1 बार revision किया. Students don't have to fear and can follow the 3 Ps for preparation – Planning, Positive Outlook, and Passion.
What Students Say About VSI Online Classes…
---
---
We Don't Maintain Records, We Break Records!!


VSI again breaks the record of giving the highest marks and top ranks for the CA MAY 2019 Examinations. Our winners Akshat Goyal have secured the All India 1st Rank in CA Intermediate May 2019 exams and Ajay Agarwal has secured the All India 1st rank in the CA final May 2019 exams with ever highest marks in the history of ICAI. VSI is proud of giving the highest CA results in India.
In the CA Foundation result June 2023, our 302 students cleared the exams with flying colours. Furthermore, in the CA Inter result of May 2022, our 2 students from online classes got AIR 5th and 7th rank.
---
Foundation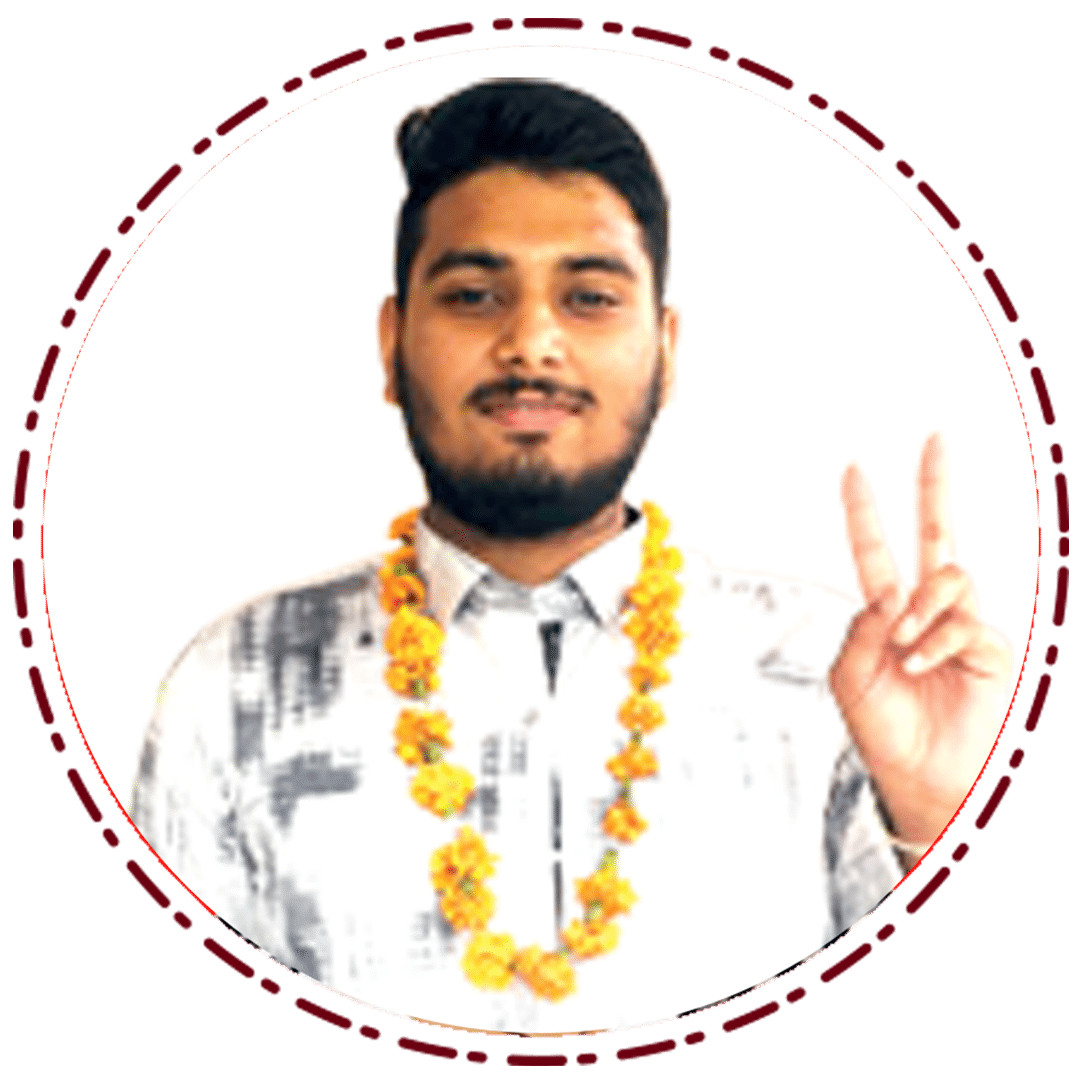 Siddharth Parakh
All India Rank 13th
It's because of VSI's proper guidance, Regular Mock Test and constant motivation that I was able to score 13th rank in CA Foundation.
Intermediate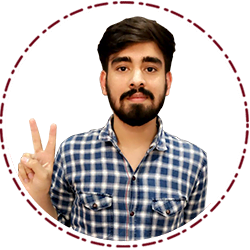 Girish Aswani
All India Rank 1st
With the proper guidance of VSI Jaipur, anything is possible. All India first rank and 689 Mark in the CA Intermediate Jan 2021 exams.
Final
Ajay Agarwal
All India Rank 1st
The faculty here at VSI is very cooperative and motivating. All India First Rank with ever highest marks in CA Final May 2019
---
Get a chance of becoming a part of a well reputed CA Institue by taking Online VSI Classes Franchise.

For Online/Pen Drive Classes contact us on

---
FAQs
Ques 1. Can I study for the CA Course online?
Yes, you can study for CA through online classes. It will help you to learn from the best teachers by just sitting at your home.
Ques 2. Which is better CA online classes or offline classes?
Both online and offline classes have their own benefits. With online classes, you can get lectures from the best teachers sitting anywhere in India. However, the offline classes help in maintaining discipline in the study. So, it completely depends on the students.
Ques 3. Why VSI is the best for CA online classes?
VSI is the best for CA online classes because VSI is the only institute throughout India that has given 5 AIR -1 in CA Intermediate/ IPCC and 2 AIR-1 in CA Final in the past 10 years.
Ques 4. What is the procedure for ordering CA online classes for VSI?
To register for the online course from VSI, you can click on the link mentioned on the page. Then fill in the required details and pay the fees. If you're living in Jaipur, you can personally meet with us at our centres and enrol for the classes.
Ques 5. What is the syllabus for the CA foundation, CA intermediate, and CA final?
The detailed syllabus for the CA foundation, CA intermediate, and CA final is mentioned on this page.
Ques 6. How the VSI Jaipur online classes are conducted?
VSI Jaipur's online classes will be conducted as per the planned schedule. After enrolling with VSI, you'll get the schedule of the classes. After the completion of the classes, you'll also get mock test papers and personalized guidance.
Ques 7. How can I solve my doubts in online classes?
Our CA online classes will be live, so you can ask your doubts during the classes itself. Furthermore, we'll create a separate telegram group for each batch for doubt-solving. Apart from that, you can also connect with our teachers on the telephone to resolve your queries.
Ques 8. Where will I watch the VSI live lectures?
After taking admission to VSI, you'll get access to our robust software where the CA live classes are conducted.