CA Intermediate Study Plan for May 2023 (7 Months Study Plan)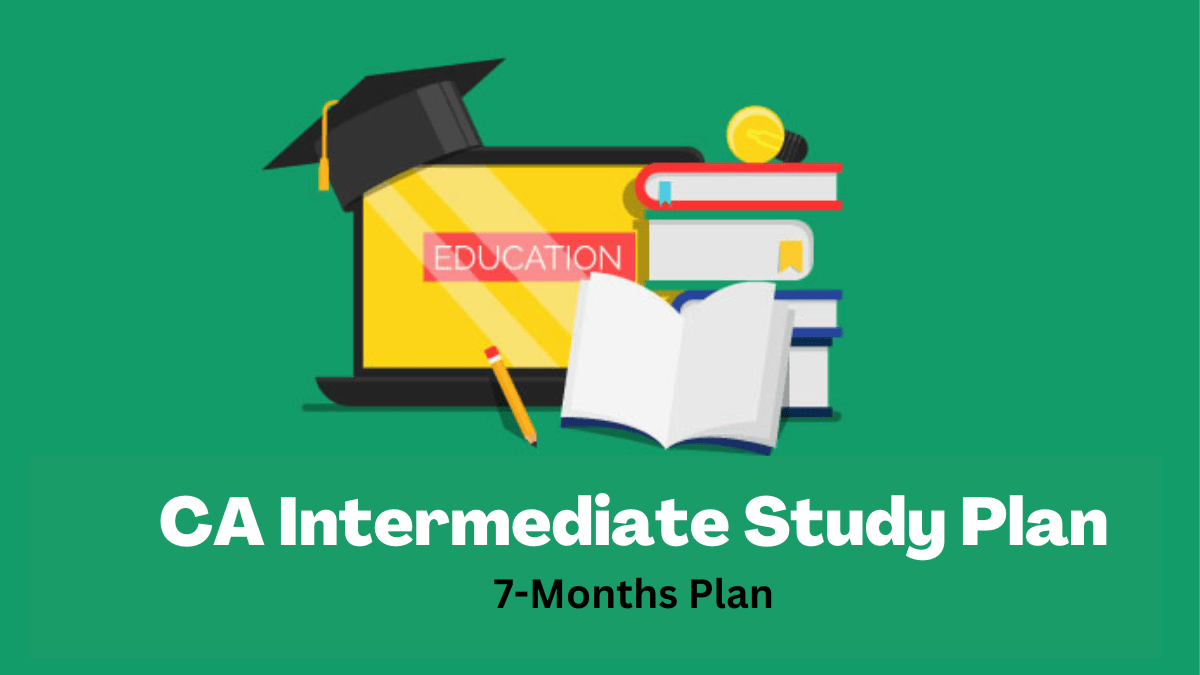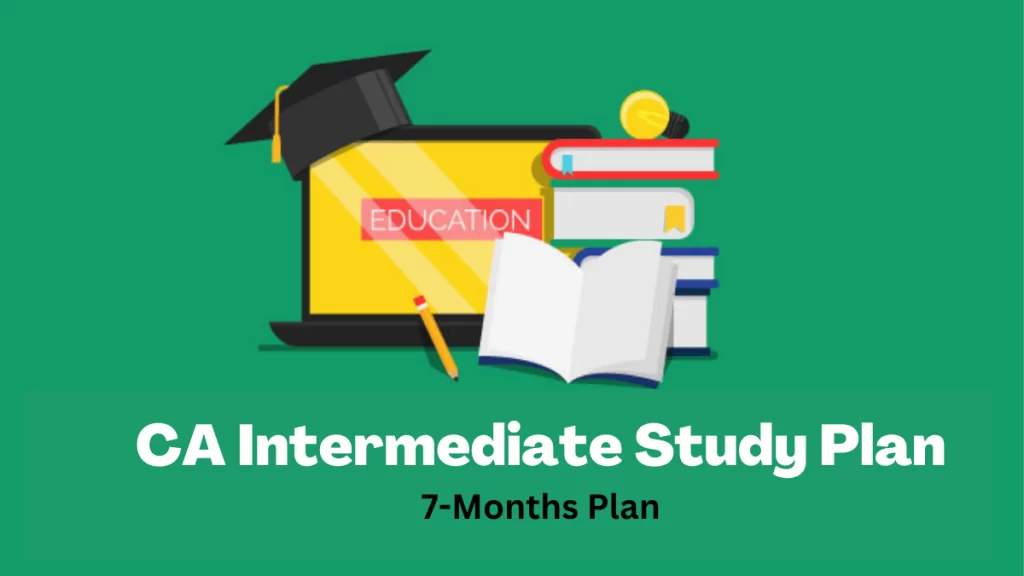 CA Intermediate Study Plan – After clearing the CA Foundation exams, students are eligible to register for the CA Intermediate course. Registered students will have an 8 months study period to complete the CA Intermediate syllabus and prepare for the exams. The ICAI conducts the exams in May and November every year.
Due to the long course of CA Inter, students find it challenging to study and revise the syllabus in the given study period. Therefore, we have made a CA Intermediate study plan for the upcoming May 2023 exams to help you prepare for the exams. By following this study plan, you'll also get enough time for revisions and solving mock test papers.
Check the CA new scheme proposed by the ICAI for all the levels of the CA exams from 2023 onwards.
Important Notice: ICAI will conduct CA intermediate may exam from 3 May to 18 May 2023, Students can check exam dates from CA inter may 2023 exam dates
Must Check: CA Intermediate Admit Card May 2023
---
---
CA Intermediate Study Plan
Before moving on to the CA Inter study plan, students must know what to study and how much time should be given to each paper.
Subjects
Pattern
Time
Accounting
Practical
118 Hrs
Corporate & Other Laws
30% MCQ
70% Subjective
108 Hrs
Cost and Management Accounting
Practical
103 Hrs
Taxation
30% MCQ
70% Subjective
140 Hrs
Advance Accounting
Practical
117 Hrs
Auditing & Assurance
30% MCQ
70% Subjective
86 Hrs
7a)Enterprise information system
7b)Strategic management
30% MCQ
70% Subjective
78 Hrs
35 Hrs
8a) Financial Management
8b) Economics for finance
Practical
89 Hrs
41 Hrs
*The number of hours mentioned in the above table is the estimated lecture hours.
---
---
---
7 Month Study Plan for the CA Inter May 2023 exams
There will be 7 months with you to prepare for your exams. The students should set a target for every month and can then complete the entire syllabus of the CA intermediate course.
Time hours to study: 10-12 hours daily
Subjects to revise daily: Accounts, Cost accounting, Advance accounting (4 hours practical daily)
Subjects to revise weekly: Law, Eco, Sm (fix one day of the week)
Papers to revise fortnightly (15 days): Audit, Enterprise information system (Assign the number of hours to be devoted in each subject)
Choose a proper studying place for yourself.
The seat should be comfortable, and the room should have proper lights.
Sit in a comfortable and erect position while studying
There should be no disturbance while you study.
Make neat notes and use markers to underline important topics.
Use the compilers of updated syllabus

First Month Study Plan for CA Intermediate May 2023
Create notes and develop an understanding of the syllabus. During the first month of preparation try to cover the theoretical portion of the chapter.
Second Month Study Plan for CA Intermediate May 2023
Keep working on the theoretical part of the subjects and try to understand the basic concepts, so that things become easier for you for further studies. The course is vast so you need to be regular with your studies.
CA Intermediate Third-Month Preparation Strategy
It's time now you practice practical problems for the entire day. As only 5 more months left for exams, you need to cover the course in time with regular studies.
CA Intermediate Study Plan for the Last 4 Months
If you have any doubts, ask your teachers or seniors to help you. It is the time when your concepts about the subject should be clear and completely focused on a practical part of the course.
5th Months Study Plan for CA Intermediate May 2023
Sit back and concentrate on the topic you are efficient at and work to clear up any problems or dilemmas connected to that subject or question. You can again seek guidance from Teachers or your seniors.
6th Month Study Plan for CA Intermediate
Eventually, you are here, for the last 2 days for your exams. Your exams are approaching so don't stampede if you still are pending with the course. Adhere to your study plan, and you will surely be able to review those remaining topics.
7th Month Study Plan for CA Intermediate May 2023
Don´t be nervous or overconfident during this time. It is time to keep your mind and body stable and fit. With a focused and consistent study plan, you will be well-prepared during this time and feel confident about your potential.
You can also read our article on the best preparation strategy for the first group and the best preparation strategy for the second group.
---
Why do so many Students Fail in CA Intermediate Exams?
1. Too much negativity around
Since the CA course pass ratio is only 2-5%, you will naturally meet more failures than winners. So, when you ask or consult students who have not cleared the exams, you get negative feedback which can demotivate and mislead you.
2. No proper study material
ICAI is the governing body of the CA course. The CA Inter study material provided by them is sufficient for the students. But the language of ICAI material is a bit complicated from other study materials available in the market. Students often study with those market books and get distracted from the proper course.
3. No proper guidance
ICAI update and revised the syllabus periodically. The CA Intermediate exam pattern is also updated regularly according to industry demand and expectations. Many ca coaching institute cannot keep their syllabus updated according to ICAI and let their students study from obsolete materials.
VSI has learned the pitfalls and has improvised and stimulated a study plan that helps students not only to pass Ca intermediate exams but also score top ranks and be the topper.
VSI Best CA intermediate study plan is basically divided into 3 categories. The study plan answers the three basic and important questions of any students who want to give their best for the CA intermediate exams of May 2023.
What to study?
How to study?
and When to study?
If you follow this study plan with total dedication and sincerity, you will surely be able to crack the CA intermediate exams with flying colours.
---
Preparation Tips for CA Intermediate May 2023
Keep yourself fit and relaxed.
Download your hall ticket, and keep your photographs, and timetable in one place before your CA Intermediates exams begin.
Do some exercise daily for 15 minutes daily.
Keep a good digestive system by having healthy eating habits.
keep involvement with family and friends for a specified period.
Develop a reading habit and keep yourself updated with current affairs.
To get a good CA Intermediate result, students must refer to ICAI study materials and CA Intermediate papers such as mock test papers, past year papers, revision test papers, etc.
VSI Jaipur provides the best compilers of study materials and according to us, they are sufficient for the students to score good marks. CA intermediate compiler includes.
ICAI syllabus
ICAI study material
Previous year's question paper with suggested answers
Mock Test papers
Revision test papers
Sample Questions for 30:70 Assessment
Tips and tricks for Intermediate exams
With this study material, you will have a revised ICAI syllabus and study material. VSI faculty helps the students to understand the study material in easy language, which helps the students to understand it in better ways.
By practising the previous year's question paper and answering it in a similar format as the suggested answers, the student develops the skills to present the answers in the format expected by ICAI, which helps them to score marks.
Also read our article on the tip to save time while using the calculator in Intermediate exams
---
Frequently Asked Question
Ques 1. How can I make a study plan for CA Intermediate?
Ans 1. Your CA Intermediate study plan should be practical, comprehensive and helpful in completing the course in 7 months. You should be able to answer what to study, how to study and when to study? We have also provided you with the study plan in our blog.
Ques 2. Do I need to buy books from the market to study apart from ICAI study material for CA Intermediate?
Ans 2. No, ICAI study material is enough to know and understand the syllabus, The question paper, and mock test papers help you to practise more for exams.
Ques 3. How many hours should I study daily to prepare for the CA Intermediate?
Ans 3. Students should study for at least 10-12 hours.
Ques 4. Is it possible to pass the CA Intermediate in 2 months?
Ans 4. No, 2 months are not at all enough to complete the syllabus. Furthermore, you'll also need proper time to revise the course and practice question papers.
Share This article