Best CA Coaching in Delhi for All Levels with Fees – VSI Jaipur
Hey, are you looking for CA Coaching in Delhi? Then, don't search any further. VSI Jaipur is the best CA Institute in Delhi for CA Foundation, Intermediate and CA Final exams preparation. VSI Jaipur has given excellent results consistently for years.
CA is one of the toughest exams in India. The ICAI is the governing body of the CA exams and conducts the exams twice a year. In every attempt, lakhs of students take the papers, but only a few students are able to crack it.
The primary reason is the lengthy CA syllabus and the high difficulty level. Therefore, to crack the CA exams, you must enrol in a good institute that has all the required resources and expertise.
And VSI Jaipur is one such institute in Delhi. VSI is the only CA coaching class all over India whose students got the ever-highest marks in CA IPCC, Intermediate and Final.
So, students looking for the best CA Foundation Coaching in Laxmi Nagar or elsewhere in Delhi can join VSI Jaipur. Here, we'll mention all the details about the VSI Jaipur classes in Delhi, fees, the admission process, and online class details.

---
Best CA Coaching in Delhi – VSI Jaipur
VSI Jaipur is the best CA Coaching Institute in Delhi that is focused on ensuring the success of the CA aspirants. Now aspiring Chartered Accountants of Delhi can get focused and systematic guidance for CA Foundation, Intermediate and Final levels from the expert and experienced faculties.
With VSI, every student comes out as a winner. We provide easy and clear notes for each and every concept of the ICAI syllabus for CA Foundation, CA Inter, and CA Final courses for strong understanding. Our study pattern ensures that every student feels confident and prepared during exams.
We are teaching only limited students so that proper attention can be given to each and every student. Let us tell you the features of VSI Jaipur CA classes:
Limited seats in our classes.
Productive studying environment.
High passing percentage in Foundation, Intermediate and Final.
Rajasthan's first ISO 9001:2000 certified CA & CMA coaching institute.
Separate batches in English and Hindi.
Classes by renowned professional faculties that are experts in their respective subjects.
Regular mock test series just like the actual exams.
Personalized guidance is provided to each student.

Highest selection In CA Exams:
+9000 selections in CPT and Foundation.
+7000 selection in IPCC and Intermediate.
+2000 in CA Final Old and New Course.
---
Fees of VSI CA Coaching in Delhi
Check out the VSI Jaipur fees for CA Coaching in Delhi for CA Foundation, Intermediate and Final courses.
| | |
| --- | --- |
| CA Course Levels | CA Coaching Fees |
| CA Foundation | Rs. 53,000 |
| CA Intermediate (Both Group) | Rs. 90,000 |
| CA Intermediate (First Group) | Rs. 50,000 |
| CA Intermediate (Second Group) | Rs. 50,000 |
| CA Final (Both Group) | Rs. 100,000 |
| CA Final (First Group) | Rs. 50,000 |
| CA Final (Second Group) | Rs. 50,000 |
Registration fees for each course will be Rs 20,000/- (Adjustable in total fee).
| | | |
| --- | --- | --- |
| S. No. | Gateway Payment Mode by Student | Charges Debit Rs. |
| 1. | Net Banking | 18 per 1000 rupees |
| 2. | Debit Card | None |
| 3. | Credit Card | 1.2% per 100 rupees |
---
About VSI Jaipur, Best CA coaching Institute in India
Become Chartered Accountant in just 4 years with VSI
VSI is a reputed career institute for CA aspirants and is providing the best results over the last 20 years. Our CA online classes are well-equipped and are provided by the best faculty in India. We are experienced in providing an effective way of learning in an online setting where the students can easily understand and learn from the learned and well-experienced staff.
The students looking for CA classes in Delhi can enrol with us and learn from our live and recorded classes that are explicit, simple and to the point. The students also get the opportunity to ask about their problems from the faculty through the telegram group specially made for each batch.
Our online classes are also easy to download and view later in case you miss some sessions. We also provide regular assignments to maintain a regular practice.
Features of VSI CA Online Coaching Classes in Delhi
The classes are available on the recorded format
Easy and better quality picture
CA online classes available in English and Hindi
CA online classes of all the subjects
CA online covers the updated and revised ICAI Ca syllabus
Competitive Ca online coaching fees
Features of Personal Guidance Provided By VSI
On the basis of marks obtained in the mock test paper, you will receive telephonic personal guidance from the dedicated counsellor appointed for you by the Chairman himself, CA R.C Sharma.
Guidance will cover topics like how to read. What to read? Specially made timetable for students, study tips, etc.


Procedure for Ordering the CA Online Classes in Delhi
CA aspirants in Delhi living in Laxmi Nagar, South Delhi, North Delhi, Chandni Chowk, and NCR can easily enrol for VSI online classes for Foundation, Inter or Final levels by filling out the form given below.
Our team will connect with you and provide you with all the details you want to enrol for the classes. They are more than happy to guide you on how the classes work, the registration process and payment of fees, mock test papers, personal guidance, syllabus, subjects, study material and all about online classes.
---
How Will VSI CA Online Classes Start?
Once your registration is complete, we will give you the link to our Classes portal and software for streaming the classes.
Download and install our streaming software.
Download the classes from the portal.
Run the Classes as per the schedule is given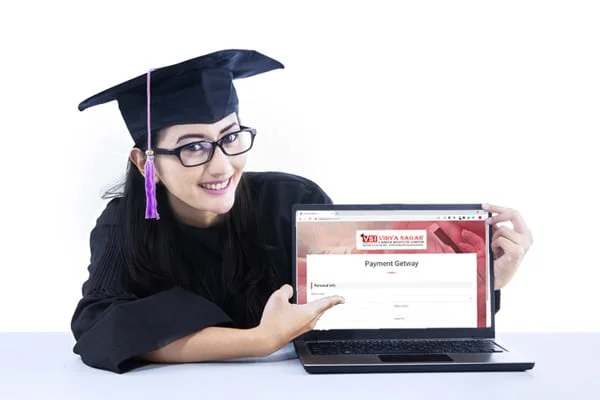 Account details
A/c Name
Vidya Sagar Career Institute Limited
A/c No.
50200038833313
Bank
HDFC Bank, Income Tax Colony, Durgapura, Tonk Road, Jaipur
IFSC Code
HDFC0009532
Email the admission form to us [email protected]. For any further inquiries call us on +91 7821821253.
Don't miss the chance to clear the CA exams on the first attempt.
---
VSI Jaipur Amazing Results


---


---


---


---
We Don't Maintain Records, We Break Records!!


---
Success Story of Students from Delhi
---
History of VSI Jaipur Institute
Vidya Sagar Institute was established in the year 1998 by CA R. C. Sharma to provide quality education to CA and CMA students. Initially, it was started with only 4 students of CA Final belonging to Jaipur City. The strength of students increased exponentially after setting up 5 more branches across the country and providing online franchisees throughout India
---
CA Foundation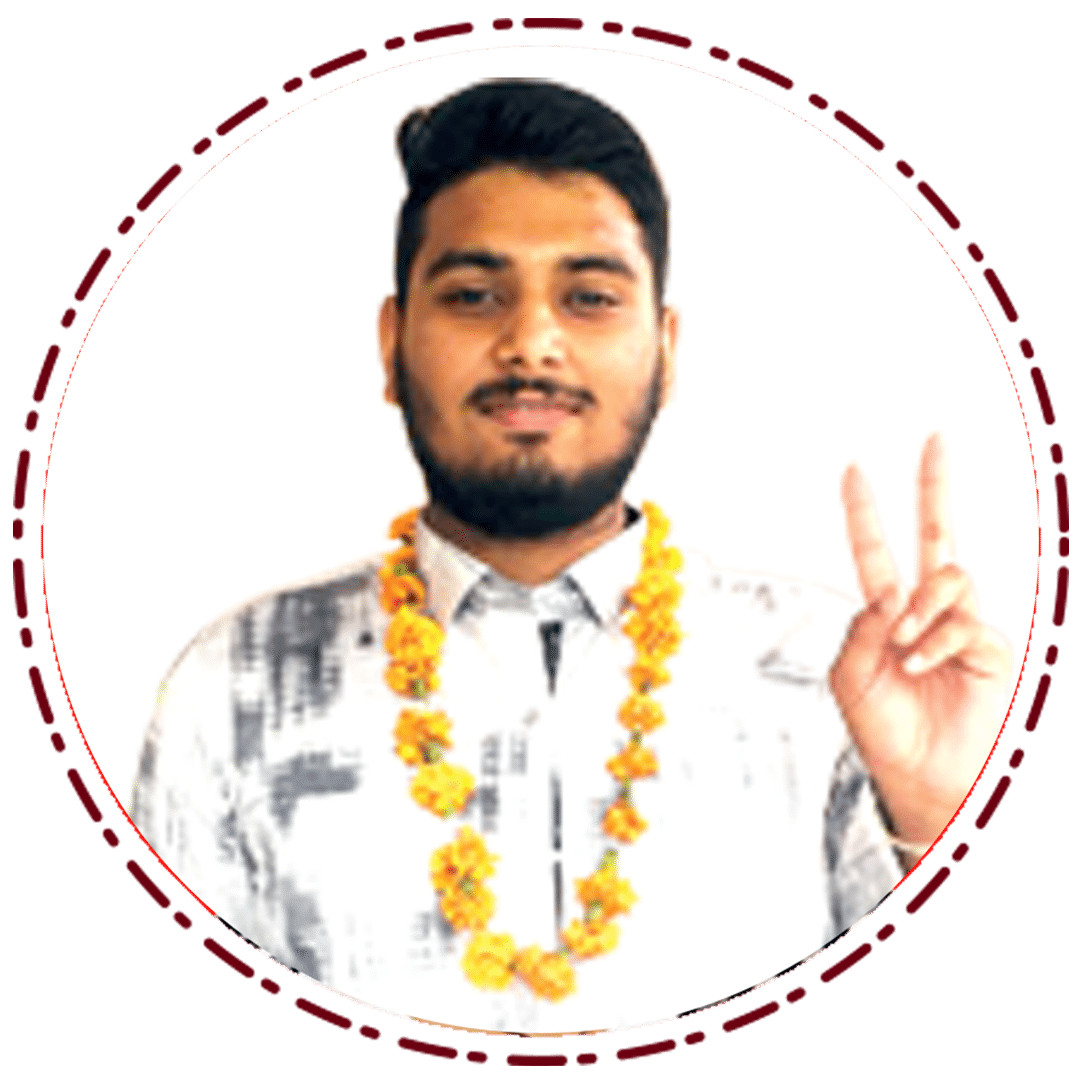 Siddharth Parakh
All India Rank 13th
It's because of VSI's proper guidance, Ragular Mock Test and constant motivation that I was able score 13 rank in CA Foundation.
CA Intermediate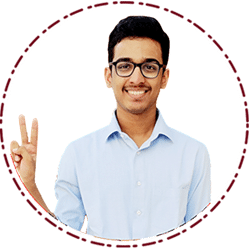 Akshat Goyal
All India Rank 1st
With proper guidance of VSI anything is possible. All India first rank 735 Every Highest Marks in CA Intermediate May 2019
CA Final
Ajay Agarwal
All India Rank 1st
Faculty here at VSI is very cooperative and motivating. All India First Rank with ever highest marks in CA Final May 2019
---
CA Foundation Online Coaching in Delhi
For ordering and further information on CA Foundation online classes, you can contact us. We cover the entire syllabus in 4 months, along with regular mock test series and special guidance.
CA Foundation Online Classes Syllabus
Paper 1: Principles and Practices of Accounting
Paper 2: Mercantile Law and General English
Paper 3: Business Mathematics and Logical Reasoning
Paper 4: Business Economics and Business and Commercial Knowledge
---
CA Intermediate Online Coaching Classes in Delhi
Join the Best CA Intermediate Online Classes at your home. 5 VSI students got All India 1st Rank in the CA Intermediate/IPCC exams in the last 10 years.
CA Intermediate Online Classes Syllabus
Paper 1: Accounting
Paper 2: Corporate Laws and Other Laws
Paper 3: Cost and Management Accounting
Paper 4: Taxation
Paper 5: Advanced Accounting
Paper 6: Auditing and Assurance
Paper 7: Enterprise Information Systems & Strategic Management
Paper 8: Financial Management & Economics for Finance
---
CA Final Online Coaching Classes in Delhi
Study for your CA Final from the comfort of your home by joining VSI's CA Final Online Classes. You can study from the best teachers even during the CA articleship training period. Apart from timely syllabus completion, we conduct three mock test series and provide personalized guidance to each student for sure success.
CA Final Online Class Syllabus
Paper 1: Financial Reporting
Paper 2: Strategic Financial Management
Paper 3: Advanced Auditing and Professional Ethics
Paper 4: Corporate and Allied Laws
Paper 5: Strategic Cost Management and Performance Evaluation
Paper 6A: Risk Management
Paper 6B: International Taxation
Paper 6C: Economic Laws
Paper 6D: Financial Services and Capital Markets
Paper 6E: Global Financial Reporting Standards
Paper 6F: Multidisciplinary Case Study
Paper 7: Direct Tax Laws and International Taxation
Paper 8: Advanced Indirect Tax Laws
---
FAQs about CA Coaching in Delhi
Q 1. What is the best CA Coaching in Delhi?
Ans. According to the past results and student reviews, we can say that VSI Jaipur is the best CA Coaching in Delhi.
Q 2. Is Laxmi Nagar good for the CA exams preparation in Delhi?
Ans. Yes, there are many good institutes located in Laxmi Nagar, Delhi. However, if you want to enroll in the best CA Coaching, then there are better institutes outside Laxmi Nagar also. So, either you can go to these places or take their online classes.
Q 3. What are the fees of CA Coaching in Delhi for CA Foundation, Inter and Final?
Ans. The CA Coaching Fees in Delhi for CA Foundation is 53000, for CA Inter is Rs 90000 for both groups, and CA Final is Rs 100,000 for both groups. You can check the Complete Fee details of the VSI Institute in the blog above.
Q 4. Are CA Online classes enough to crack the exams?
Ans. It depends on the CA coaching institute that is providing the online classes. For instance, VSI Jaipur online classes are conducted on their own robust platform, the teaching level is maintained, regular mock tests are conducted and personalised guidance is given to each student. Recently, our 2 students from online classes got AIR 5th and 7th in CA Intermediate May 2022 exams.
Q 5. What is the average duration of CA Classes in Delhi?
Ans. The CA Classes are conducted for 2-4 hrs daily on weekdays and 7- 8 hrs on weekends.
Q 6. Is coaching needed for CA in Delhi?
Ans. Yes, to score high marks, it is very important for the students to join the Best CA Coaching classes.
---
Get a chance of becoming a part of a well reputed CA Institue by taking Online VSI Classes Franchise.
For Online/Pen Drive Classes contact us on