Best CA Coaching Classes in Vadodara for All Levels
To clear the CA exams on the first attempt, you'll require a good coaching institute. It will help you complete the syllabus on time, give regular mock tests, solve doubts, and get guidance from expert teachers. But there are so many institutes providing CA classes in Vadodara; which one should you choose for the best results? Here is the answer.
VSI institute offers the best CA classes in Vadodara for Foundation, Inter and Final exams. Here, you'll study from expert teachers that will help you understand the concepts better, give regular mock tests and get personalized guidance. Our 7 students already got AIR 1 in the Intermediate and the Final exams. Furthermore, in the Nov 2022 exams, our 4 students got all India rank under 50.
Vadodara students can study from the VSI CA online classes for all the levels of CA and CMA courses. Read the complete article to know about the VSI classes in Vadodara, its fees, admission procedure and more.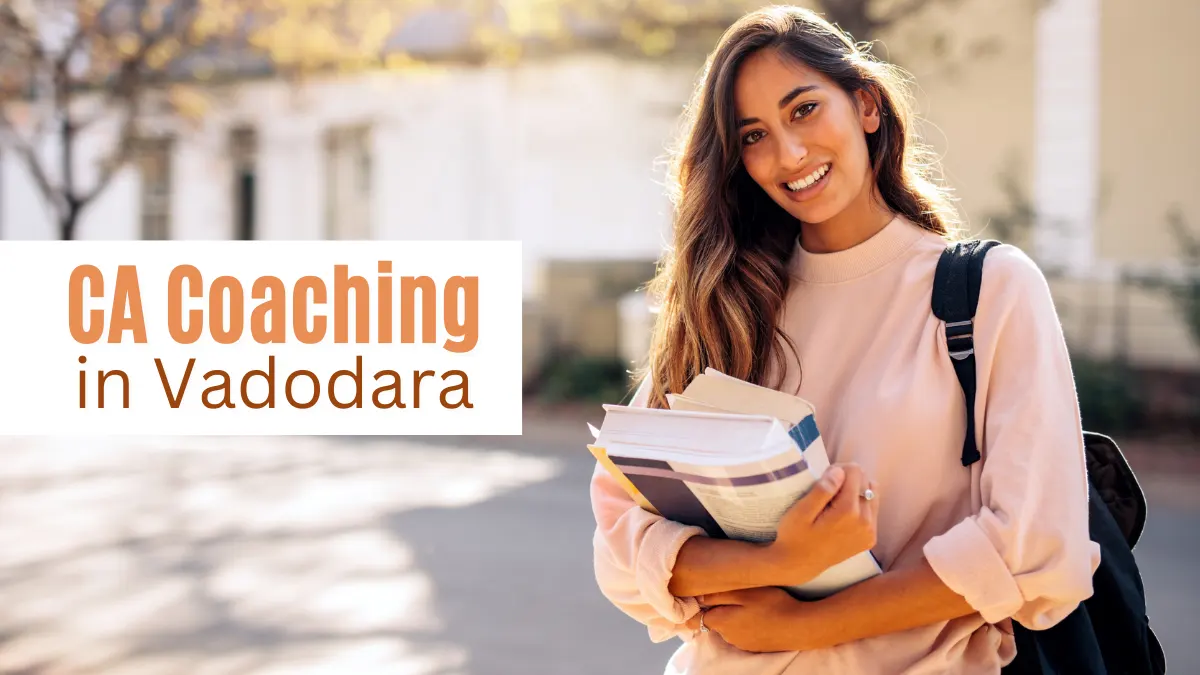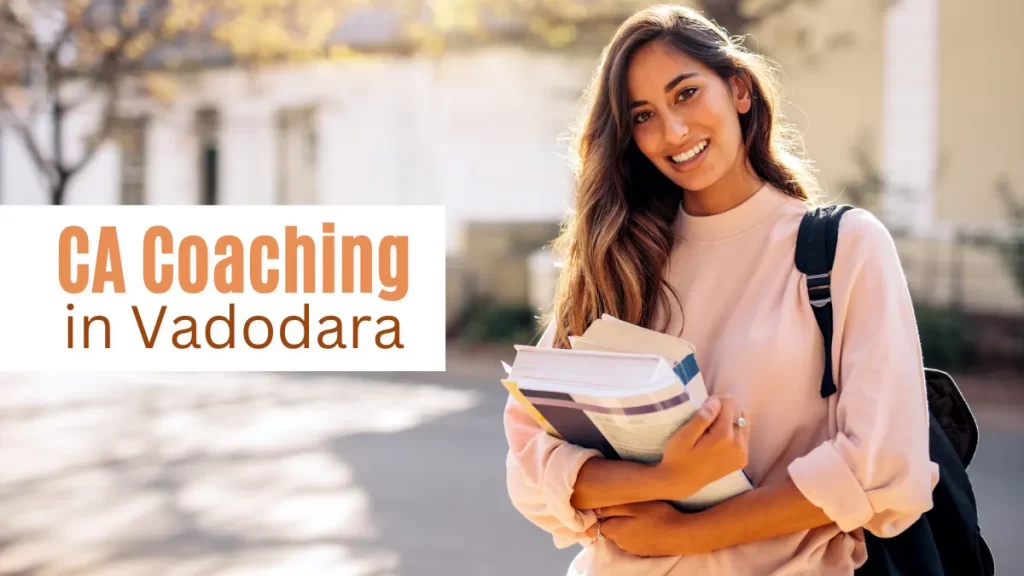 ---
VSI CA Classes in Vadodara – Overview
VSI offers the best CA classes in Vadodara for all levels. By enrolling with VSI, becoming a CA in 5 years is now possible. Our CA coaching in Vadodara is well equipped with virtual coaching classes, pre-recorded for our students from the best faculty in India.
We provide students with recorded virtual classes which are explicit, simple and to the point. Students can ask their doubts anytime in the Telegram Group, specially made for each batch. Here, you can discuss and solve your queries with the teachers and your peers.
Moreover, students will get personal guidance over a telephone conversation on the basis of marks obtained on the mock test paper. CA R.C Sharma sir, the chairman of VSI himself appoints the counsellor for the students.
We are experienced in providing an effective way of learning in an online setting where the students can easily understand and learn from the best faculty in the country.
---
Highest Selections by VSI Institute in the CA Exams
Still not convinced why VSI is the best CA coaching for you? Check out our student's performances in the CA exams.
VSI has 9000+ selections in CPT and Foundation, 6000+ selections in IPCC and Intermediate levels and 2000+ in CA Final (old and new course).
CA aspirants of Vadodara will get focused and systematic guidance for each levels from the renowned faculties. We provide the best online classes for the students. Our CA classes in Vadodara have always given record-breaking results.
---
Facilities Provided by VSI CA Coaching in Vadodara
We take 350 students for the Foundation and Intermediate preparation and only 100 students for the Final exams preparation.
Friendly environment having productive students and reputed faculty.
Recognised for the highest success rates.
Rajasthan's first ISO 9001:2000 certified CA & CMA coaching institute.
Separate Batches for Hindi & English Medium students.
Different study modules for Hindi & English Medium students.
Regular Mock Test Series are as real as actual exams.
---
Regular Mock Test Series Covering 100% Syllabus
VSI is known for the best CA preparation in Vadodara. Students are provided with a timetable for the mock test in advance. The mock tests are assigned on the scheduled dates. Then, students can download the mock test paper and solve it in a given time after the completion. Afterwards, they have to mail the scanned copy to [email protected].
We also provide the corrected answer sheets with the suggested answer key on the student's mail id. Based on marks obtained in the Mock test paper, students will receive telephonic personal guidance from the dedicated counsellor appointed by the Chairman himself. Guidance will cover topics like how to study? what to read? timetable for study, Study tips, etc.


---
CA Online Classes in Vadodara by VSI
VSI provides the CA Online classes in Vadodara covering previous year questions papers, revision test papers, study material, and ICAI syllabus in a most comprehensive way. We have it all compiled in one place to help the students. The online classes are of good quality.
We give all the lectures in simple English, and Hindi language.
Our CA online classes will be conducted on our own robust platform.
The picture quality is excellent.
The audio is also clear and loud enough to understand without any disturbances.
The study notes are up-to-date as per the latest ICAI modules.
The cost of online classes is affordable
Don't Miss the Chance to Clear the CA exams on the First Attempt.
---
CA Foundation Online Classes in Vadodara
For ordering and further information on CA Foundation online classes, you can contact us. We cover the entire syllabus in 4 months, along with regular mock test series and special guidance.
CA Foundation Online Classes Syllabus:
Paper 1: Principles and Practices of Accounting
Paper 2: Mercantile Law and General English
Paper 3: Business Mathematics and Logical Reasoning
Paper 4: Business Economics and Business and Commercial Knowledge


---
CA Intermediate Online Classes in Vadodara
Join the Best CA Intermediate Online Classes in your city "Vadodara". 5 VSI students got All India 1st Rank in the CA Intermediate/IPCC exams in the last 10 years.
CA Intermediate Online Classes Syllabus:
Paper 1: Accounting
Paper 2: Corporate Laws and Other Laws
Paper 3: Cost and Management Accounting
Paper 4: Taxation
Paper 5: Advanced Accounting
Paper 6: Auditing and Assurance
Paper 7: Enterprise Information Systems & Strategic Management
Paper 8: Financial Management & Economics for Finance
---
CA Final Online Classes in Vadodara
Study for your CA Final from the comfort of your home by joining VSI's CA Final Online Classes. You can study from the best teachers even during the CA articleship training period. Apart from timely syllabus completion, we conduct three mock test series and provide personalized guidance to each student for sure success.
CA Final Online Class Syllabus:
Paper 1: Financial Reporting
Paper 2: Strategic Financial Management
Paper 3: Advanced Auditing and Professional Ethics
Paper 4: Corporate and Allied Laws
Paper 5: Strategic Cost Management and Performance Evaluation
Paper 6A: Risk Management
Paper 6B: International Taxation
Paper 6C: Economic Laws
Paper 6D: Financial Services and Capital Markets
Paper 6E: Global Financial Reporting Standards
Paper 6F: Multidisciplinary Case Study
Paper 7: Direct Tax Laws and International Taxation
Paper 8: Advanced Indirect Tax Laws
---
How Varanasi Students can Join VSI CA Classes?
Vadodara students can apply online for CA classes by Registering Online. On the registration page, fill in the required details and submit. Then finally, pay the requisite amount. Once your registration is complete, we will give you the link to our class portal and software for streaming the classes. Then;
Download and install our streaming software.
Download the classes from the portal.
Run the Classes as per the schedule is given
The Registration fees for each course will be Rs 20,000/- (Adjustable in total fee).
---
CA Course Fees in Vadodara
From the following table, students can check out the CA coaching fee structure of VSI for all levels.
| | |
| --- | --- |
| CA Course Levels | CA Coaching Fees |
| CA Foundation | Rs. 53,000 |
| CA Intermediate (Both Group) | Rs. 90,000 |
| CA Intermediate (First Group) | Rs. 50,000 |
| CA Intermediate (Second Group) | Rs. 50,000 |
| CA Final (Both Group) | Rs. 100,000 |
| CA Final (First Group) | Rs. 50,000 |
| CA Final (Second Group) | Rs. 50,000 |
CA Institute in Vadodara has an online classes facility. We are the only institute to give the CA First All India Rank almost every year. VSI is also known for giving the highest All-India ranks for CMA exams held for all levels.
---
Proud Rankers of VSI


---


---


---


---

---
We Don't Maintain Records, We Break Records!!
VSI again breaks the record of giving the highest marks and top ranks for CA MAY 2019 Examinations. Our winners Akshat Goyal has secured All India 1st Rank in CA Intermediate May 2019 exams and Ajay Agarwal has secured All India 1st rank in CA final May 2019 exams with ever highest marks in the history of ICAI. VSI is proud of giving the highest CA results in India.
---
Vadodara Students Reviews of VSI Institute
---
VSI History
Vidya Sagar Institute was established in 1998 by CA R. C. Sharma to provide quality education to CA and CMA students. Initially, it was started with only 4 students of CA Final belonging to Jaipur City. The strength of students increased exponentially after setting up 5 more branches across the country and providing online franchisees throughout India.
---
Get a chance of becoming a part of a well-reputed CA Institue by taking the VSI Online Classes Franchise.
For Online/Pen Drive Classes contact us on